Enjoy the Orgasmic Wave with Full Service Massage..
We offer the best full service massage in London, during this session , you will get the full package treatment and enjoy literally everything we have to offer.
If you want have a Happy ending massage or Asian Escorts in London, you come to the right place, LSM proudly provide the best Escorts service and Adult massage service in London.
A full service massage including all the erotic bliss, which means you can enjoy almost every thing…and more..
Happy ending massage london
I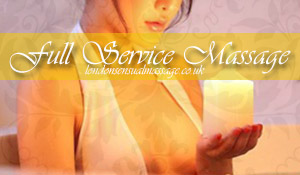 n the dim light of candles, under the sounds of melodic, relaxing music, masseuse will be massaging your body with her naked, perfectly shaped figure, spreading scented oil all over yours and sending the vibrations of erotic bliss and excitement. She will make every cell of your body tremble with pleasure to reach pure erotic nirvana. Her stunning body will be caressing yours, soft touches of her fingers is a guarantee to reach a peak of a sensual pleasure. Angelic looking and confident in her magnificence, masseuse will be provoking your erotic ego, increasing your sexual arousal in the most majestic and tantalizing way.
The "Orgasmic Wave" is a phrase we used in describe the procession of the full service massage. It refers to the building up to orgasm, then backing down from the orgasm. It's like riding the waves of ecstasy. Most of us are aware of the existence of endorphins, those happy hormones that make us feel good. After about 20 minutes of riding this orgasmic wave you are flooded with endorphins, resulting in a mood and energy boost that could last for hours. Although tantra is not goal-orientated, this could result in a mind-blowing orgasmic experience…
To book a happy ending massage or full service massage London, please call our phone number : 0742-326-0068 and ask for details.
ps. If you are looking for a 'Escort massage', 'full service massage' or 'adult massage' services in London we are just what you need! We can guarantee our service will satisfied you.
Our massage parlours are located in Baker street, Paddington, and Marylebone area, and we also offer outcall massage with a small charge (only 20) of taxi fee. Your amazing sensual massage is only one call away! Call us now: 0742-326-0068