"Glamourous, imaginative and intoxicating…… oriental sexy Pleasures attracts the connoisseur of luxury."
Body to body massage in London – A Journey to pure erotic pleasure. Contact us at +44(0)742-326-0068 to make a body 2 body massage appointment today.
Rate: B2B massage London (£100/£120 per hour)
[For Outcall B2B massage in London, UK , a small taxi fee (£20 for Central London, £50 for Heathrow Airport) for masseuse will be added.]
How is Body to Body massage performed in London?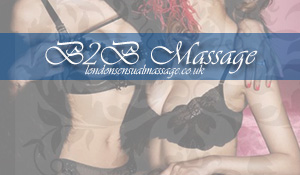 Erotic body to body massage (b2b Massage) thrives in warmth and privacy. Once your sexy oriental Masseuse arrives at your London hotel or private residence, she greets you with a kiss and charming smile. She creates an ambiance of blissful relaxation and seductive charm by dressing the bedroom with chocolate incense and vanilla scented candles.
To heighten the anticipation of imminent erotic pleasure, she showers, emerging in a short, satin negligee, slipping it off once you are ready to receive her touch. Simply relax and indulge in this profoundly sensual nude massage, which you so richly deserve…..
Hypnotising You Into a State of Inner Calm
To arouse the auditory senses, some exotic, gentle music will quietly play – soothing and hypnotising you into a state of inner calm. Your oriental sexy Provocateur begins the secret art of tantric massage seduction by teasing and stroking your body with a long, black feather.
For the seriously sensual, you have the option of wearing a black eye mask to feel the body pleasure in depth, or simply keep your eyes wide open to enjoy you sexy girl's sensual curve.
During your body2body massage session, Your sensual Masseuse will entice you to succumb to a state of exhilaration and complete relaxation by massaging every inch of your torso with her bare, naked, lithe body – passionately, gracefully, artistically – warm bare skin on skin is a powerful thing. With a potent concoction of deep, rhythmic body to body massage slides, firm pressure to ease that tension, intricate touch and tender, soothing strokes, your sexy masseuse will take you on a journey of pure and utter bliss ending with an explosion of complete rapture and elation.
Sensations That Ripple to the Core
Breathe in the rich aroma of the pure, natural oil as she massages it into every pore of your skin. Explore the sensations that ripple right to the core of your body and allow yourself to enter a realm of deep, tantric relaxation.
Simply relax and indulge in this profoundly erotic and sensual massage, which you so richly deserve, with a glass of champagne and some fresh, juicy strawberries. Suck the caviar and champagne out of life!
Body to body massage by Asian Masseuse
Erotic massage is not for everyone. It is admittedly only for the elite, for the true connoisseurs of sensory experience, of luxurious indulgence, of the finest thing in life… Unparalleled in its ability to deliver the most delicate erotic sensations, tantric massage is for those who dare to explore the unknown and to push the limits of ordinary in their search for supremacy and perfection.
Naked body to body massage aims to arouse a man to the highest by employing a wide range of sophisticated caresses, teasing strokes and provocative bodily moves. Purposefully accumulating sexual arousal, erotic massage therapist will then carefully direct the energy, trying to align it properly along the energy lines and meridians of the body and harmonizing its flow.