A blend of the healthy therapeutic prostate massage with the pleasure of sensual and sexual arousal.
Prostate massage is Unique tantra Experience.
We offer Prostate massage as sexual practice. Wanna enjoy a nice prostate milking in London ? Our Sensual Massage parlours is located in central London, you can choose our massage parlour near Green park or private studio near Baker street (Marylebone). Our sensual Prostate massage is a unique and spiritual setting optimized for massage and sensual ceremonies.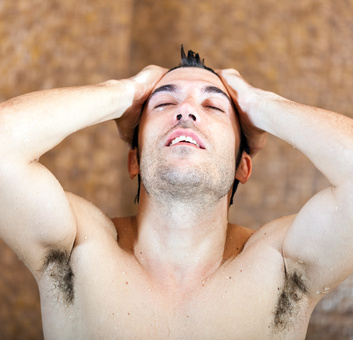 Everything is Tantra. The way we treat each other, the way we breathe, the way we care for ourselves, the way we love, is all Tantra. LSM(London Sensual Massage.co.uk) offer a wide range of tantra therapies for customers, but prostate massage is perhaps the most unique of them all. With an extravagant experience to enjoy and a wide range of benefits it brings, prostate massage is a incitant treatment for those who want to explore their male G-spot.
[combo_box title="Book a London Prostate Massage today!" url="booking-sensual-massage" button="Book Now Prostate Massage→" button_color="green"]0742-326-0068(UK)
0044 742-326-0068(International)
London Prostate massage from only £130 (travel fare will add for outcall service)[/combo_box]
Based on the principles of Tantra, LSM'sprostate massage rituals are indeed very relaxing and exciting at the same time. The key to truly enjoying this treatment is keeping an open mind; be prepared to receive explosive sensations along the way and you will have an unforgettable time nonetheless.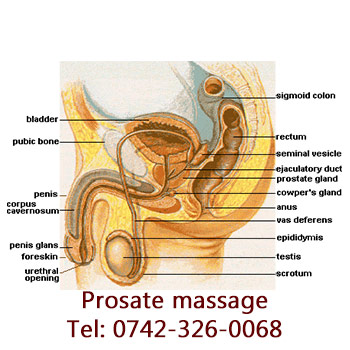 LSM's London prostate massage is performed by an skilled and seductive oriental therapist, and that is exactly why we offer you nothing but the best to choose from. Our team of oriental therapists are all very fluent in the art of Tantra and its rituals; you have nothing to worry about when working with one of our therapist to reach heightened state of relaxation and sensations.
Benefit of London Prostate Massage
Just like other Tantric Massage session, prostate massage also brings a number of benefits. These great benefits include:
Cure Prostatitis. Prostatitis is a conditioned where bacteria grows inside the prostate gland itself. The prostate gland will then become swollen, causing pain and stress on the gland as well as the surrounding areas. Prostatitis can be very painful, and a good prostate massage can help you cure and feel amazing again.
Regular prostate massage sessions help deal with impotence. Prostate massage has been the alternative therapy for curing impotence for many years. This is because stimulations to the male G-spot can ignite your sexual energy back very effectively.
The same therapy is also very effective in helping you improve the quality of your orgasm. Just like the female G-spot, the make G-spot can produce some spectacular orgasms when stimulated correctly. The improvement in quality orgasm can still be enjoyed beyond the therapy session as well.
Although it doesn't sound that way, a prostate massage London performed by our trained therapist can be very relaxing. As you enjoy the sensations more, you will be taken into a deeper state of relaxation progressively.
But won't it hurt?
When done properly, it's the exact opposite. Many men experience intense, long-lasting, even multiple orgasms and intense ejaculation when their prostate is massaged. While many men focus solely on external pleasure points, male biology's best kept sexual secret often gets left in the dark (or more colloquially referred to as a place 'where the sun don't shine').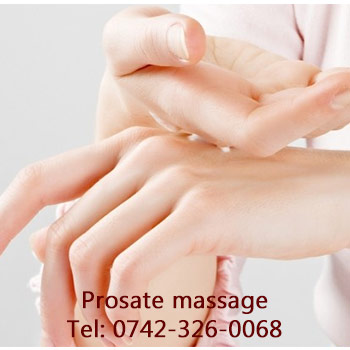 Prostate massage in London
There are also general health benefits including improvement to your body's ability to fight infection as well as the ability to cure many diseases without having to consume antibiotics.
The list of benefits alone is more than enough reasons to give a prostate massage a try. The best thing about the ritual is that you will also be able to enjoy more of it as you schedule regular sessions.
Prostate Massage as a Sensual Experience
Prostate massage works even better when combined with other sensual massage sessions. You can combine it with a Lingam massage or Nude massage for a truly unique experience. You can even combine it with a Japanese Nuru massage to make the stimulating even more explosive. Combining the prostate massage with our best sensual massage treatment and let yourself enter the temple of tantraplseaure,,
All you need to do now is book a prostate massage session with LSM (London Sensual Massage Parlour )and enjoy the best of this Prostate massage therapy London. If this is your first time to enjoy an amazing sexy prostate massage, no nervous just relax and let the masseuse pamper you….
Extend reading: Read wiki about What is prostate massage?  – What is the benefit of Prostate massage?
Book a Erotic Prostate Massage Pleasure in London
Tel: +44(0)742 326 0068