LSM provides erotic Tantric massage in north London. Explore a selection of sensual massage, nuru massage and tantric massage at LSM London. With oriental delights and european sensual massage skills creating a blend of east and west, discover a truly relaxed massage experience with our charming massage therapists.
We have two incall massage venue in north London, you can visit
A. Mayfair Location: Near green park tube station & hyde park corner tube station
B. Marylebone Location: Between Baker street tube station & Marylebone station
In case of outcall massage in north London, the massage service will be held at your place (hotel room or home) discreetly. A small travel fee for your masseuse will be added to the rate. (usually about GBP 20 – 30)
For more information or to make reservation, please contact our associates masseuse:
Tel: +44(0) 742-326-0068
Email: booksensualmassage@gmail.com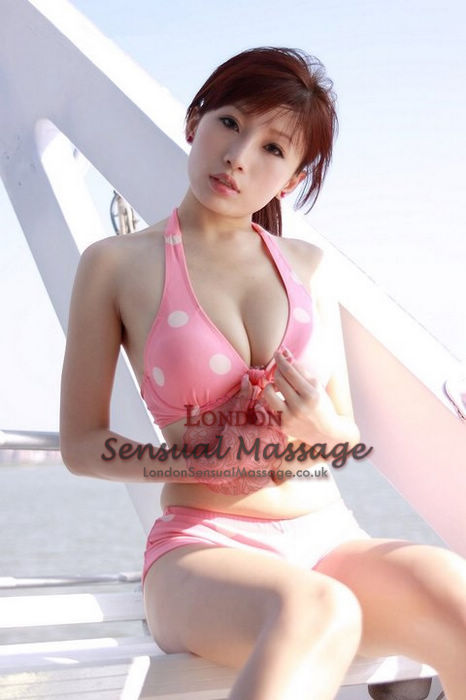 The Finest Massage in North London
You can choose any massage services from the list below, we can also blend multi erotic massage sessions for you
The Price list
Tantric Massage £110 per hour
Body to body massage (with Oil) £110 per hour
Nuru Massage (Nude, Nuru gel) £130 per hour
Prostate Massage £130 per hour
Tie & Tease £130 per hour
Price above is not including the travel expense for outcall services.
We offer hotel outcall massage and home visiting services in North part of London (North to the Thames river). With private taxi drivers , our masseuse can swiftly and discreetly meet your at your hotel or home in north London. Just call us today, we can arrange a perfect massage experience for you!
North London Massage Services by LSM
Enjoy the most sensual, exquisite massage experience in North London, if you are interested about all the massage we provide , please read on.
The Tantric Massage – This session is the foundation to all your tantric sessions, includes sensual touch to all areas of your body, its an all over full body session, its a wonderfull tonic for Tantric beginners. Lie back and relax, includes happy ending massage in the end of each session. 1 hour £120. Can be with or without oil if you prefer.
TANTRIC & YONI MASSAGE
A full body Tantric massage London service, with one of our beautifull masseuses, will include body to body, nude masseuse, teasing your entire body includes special lingam massage, and you will get the chance to massage the yoni, this is sacred sensual massage, to your chosen masseuse. This session is guided so the approach is to be taught subtle and sensual touching, Yoni Ritual is magical and teaches you how to give pleasure, to a lady.
Body to Body Massage
tailor made session, nude or lingerie masseuse, ultra sensual teasing, with orgasm.
NURU MASSAGE FULL BODY TO BODY & MUTUAL MASSAGE
Get a full b2b massage with slippery nuru gel, the London nuru massage experience is sheer ecstasy!
MUTUAL MASSAGE
Our Mutual Massage sessions are so erotic and sensual, you will find sexual healing through our special touch. Tailor made sessions, warm and intimate, friendly and inviting!
The session includes full Tantric Massage on you for the first 30 minutes, lie back relax enjoy, then, and one of our London masseuses, will then swop roles, she will lie down on the couch, while you give her a sexy massage, she will guide you, as to how it feels!
A very satisfying role reversal your session will include body to body, nude massage, lingam massage, and all you need to experience ungorgettable pleasure!
NUDE MASSAGE
Welcome to the delights of Nude Massage London, as the most inviting, Sensual Massage, to arouse your senses from head to toe!
An introduction to discover more about yourself, how does it feel to be naked?
Our masseuses are beautifull and qualified, and a Nude Massage gives total pleasure to your session!
Choice of Nude masseuse or if you prefer lingerie!
All our sessions are designed around your preferences and needs, any special requests, ask in advance and we will do our best to include it, been naked gives liberation to the body, and relaxing, naturally erotic massage, – just choose the prefered style of massage with your favourite therapist.
Body to Body Massage
We can incorporate body to body massage with most of the massages, see services for choice of styles available to choose from. Our masseuses are skilled in giving you the best erotic massage! warm, friendly, sensual and intimate allowing you to awaken your sexual drive to receiving ultimate sensations that give many positive healing benefits, this massage not only clears physical stress but helps to alleviate stressful thoughts by quitening the mind, and uplifting every cell in your body!
We use warm oil or you can try Nuru massage gel, this is the true intimate sensational Nude Massage, with the girl using the whole of her nude body to stimulate and arouse you! – Unforgettable experience!
COUPLES MASSAGE
The tantric massage for couples are a true intimate, sensual encounter to awaken you to discovering more intimacy, with yourself and your partner.
What would you like to receive from this session? you can lie back and enjoy, relax and be receptive to experience how Tantric Massage can help men expand their sexual knowledge and show you can you can last longer with your orgasms.
We include riding the tantric waves with breath techniques to delay your orgasm for as long as possible!
The Lady, can lie back relax, and enjoy receiving full body massage as well as a sacred yoni massage, leading to orgasmic relief, although the goal is to pleasure the whole body, as the true meaning of tantra, & sexual healing.
Other options can be tailor made, or we can also show you how to sensually massage each other, this can make you feel more closer and intimate. Also if you have any ideas you would like to incoporate, feel free to contact us.
FANTASY MASSAGE
We all have dreams and fantasies, by using exploration, we can tailor make your massage in London, with sheer ecstasy!
The Fantasy massage explores the hidden parts of you, choose your session with many options, uniforms, nurse uniform, mini skirt, stockings, high heels, or do you have a secret Fetish?
Some people ask as for a Foot fetish, just add an extra £50 to any of your sessions.
This can include massaging and playing with the girls feet.
FOOT FETISH MASSAGE
1 hour of a combination of your feet fantasies, put together! can include massaging the girls legs and feet, she will tease you, or combine other fun ways to enjoy receiving sensual foot massages from yourself, all sessions individually created for maximum enjoyment, please chat with our receptionist prior to booking. Tantric, mutual massage, foot massging, stroking, caressing or other fantasies can be booked,
TIE & TEASE
By Using Restriction, or discipline, in a playfull fun way, we can make this session tailor made to suit your desires and fantasies, or ideas, we can include fantasy clothing, Nipple play on you, erotic teasing, sensual touch, tantric, or prostate, blindfolding or any ideas may be incorportated, this is purely for entertainment, call us to find out more.