Yep, I had some weird calls this week! I know this is probably because many residents have left the city and we have more tourists around, and maybe they have their own ways in their home towns or they want to save a couple pounds because they already spent a little too much.
Yesterday someone called me from the Heathrow Hilton at 1:45 in the morning. I was awake so I said why not? But after I told him I could be there in thirty minutes, he demanded that I be there in less than twenty minutes, and he tried to bring down the price, suggesting I could take the bus instead of a cab!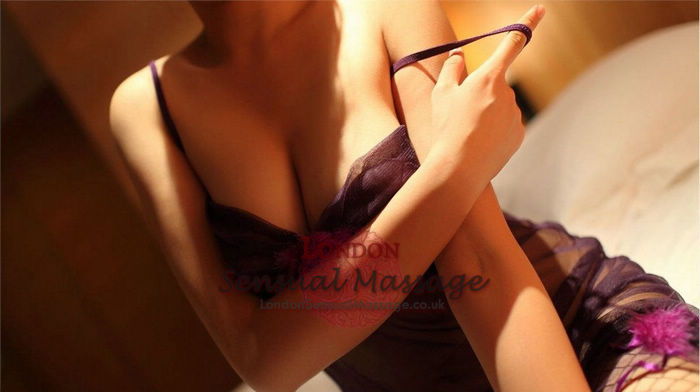 Never gonna happen! After 11pm, I only do out calls by cab. I am not going to the trouble of travelling on a bus, plus of course there is an overcharge for in calls or out calls after 11pm. If I am going to take hours from my sleep and spend time travelling around London in the middle of a night, it is not going to be at the same price that I charge during the day, not me, not any one. I am sure that if you have to do extra hours in your office, working weekends and nights, you do not expect to get paid only the same that you get paid for your regular hours. Another thing is that you get it but happens to me to have a great personal relation with my boss which is myself so results very easy for me to get it.
A second call was at 7:45 am. This particular one was staying in Soho but he wanted a one hour erotic full massage and needed to be out of the hotel by 9am. That meant that he expected me to be there and ready to start the massage in ten minutes. Do you experience the same situation with your work? You are just waking up and someone is calling you from the office to let you know that without previous notice you have to be in the office in ten minutes because a client is there waiting for you and he has to leave in one hour. Obviously I did not take it, first because I do not think it is right, if he woke up with the hard on and he thought it was a good idea to get a massage before leaving for the airport, that is not the way to book a masseuse. Second, I will never get there on time, I will be stressed and it will be his fault – but of course it is never their fault, it will be my fault. I will be getting there late and then I cannot provide a full one hour service, so in cases like that, it is better to lose the client than my credibility.
I have said it one thousand, one hundred and eleven times but I guess I will say it one more time: erotic sensual masseuses, nude massage therapists, tantric massage practitioners, we are professionals – or we should be – and we should be treated like that, so you should never prevent what you will not prevent with any other professional.
I am not saying you cannot book a service on the same day, of course you can, even if it is late. But it's already nice enough of the masseuse to be available to take you in or travel to you, but obviously this has a cost, and you need to give a little or at least be prepared to accept your responsibility and not complain about it.
If you have to leave your hotel in one hour and you are calling the erotic female masseuse ten minutes before the hour and if he is arriving ten minutes after the hour, you are going to get a fifty minute massage. It is not her fault you did not anticipate your desires.
If you are calling at 1:45 am, do not complain about the overcharge because your girl masseuse of choice has to leave her home in the middle of the night and pay a cab. One hour with you probably means two hours of service for us – thirty minutes to get to you, one hour service, thirty minutes to get back. I am not going to work two hours and get only paid one hour and pay the cabs from my rates.
Just for the record, me and also other massage girls in London do provide outcall massage at Soho, Heathrow and any other locations in London, but we need time to prepare and need time for travelling, please book in advance if you are far from our locations.
Makes sense right? Of course it does! Do not be a weirdo!!
by Mina
xxx
FEB 21 2017
http://londonsensualmassage.co.uk/wp-content/uploads/2013/03/mina-7.jpg
392
700
Yan Wendy
http://londonsensualmassage.co.uk/img/sensual-logo.png
Yan Wendy
2017-02-21 12:51:19
2017-02-21 12:56:14
Mina got Weird Calls this week!