The Bespoke Pleasure – London Sensual massage
The service is directed towards bringing erotic pleasure and harmony to your body and mind.
Body treatments and sensual massages are great for your health and well-being. They can electrify you, make you energetic and relaxed. We wish to provide you a glorious experience that accelerates your heart rate – we are making it our mission. A professional masseuse can give you an unforgettable massage.
You certainly know that body treatments are part of several cultures, in particular, in the Far East. In this sense, body treatments are more than a thrilling and enjoyable massage, they have a deeper meaning.  A good sensual massage can please you to the core. When you use our sensual massage services, we want you to relax and enjoy perfect pleasure with us. We offer an exciting variety of body treatments, you can select any type that is close to your personal preferences. We are flexible, and we tailor our body treatments to our guests' specific needs: we provide stellar massage experience for women, men, or couples, depending on your wish. We want to introduce body treatments to you, for example, the Japanese nuru massage. It includes a special massage gel made from seaweed. A masseuse will rub your whole body with this gel, which is a perfect start for a body to body massage. We also offer body to body sensual massage.
We want to show you a mystical experience of a tantric massage that has a history of thousands of years. A tantric massage – a type of body treatments – can fill you with energy.
We also provide Swedish massages. During a Swedish massage, masseuses use five types of stroking, from kneading movements to friction and sending vibrations through your body.
We have amazing masseuses who are great at body treatments. Each professional masseuse within our enterprise looks great, she is friendly and warm, and she has excellent skills in body treatments. Their ages vary between 21 and 30. You can check out every professional masseuse in our gallery.
We are flexible on issues like location: you can find our fantastic massage services in our massage parlour or order an outcall service to your hotel in Zone1 London / Heathrow Airport. You can select the place where you want our sensual massages: whether you want it in your cozy home or in a nice hotel room, a professional masseuse will come to you, at any day of the week. We also offer a discreet and amazing environment where you can visit a professional masseuse anytime you want body treatments.
Our stunning masseuses offer their extraordinary body treatments for a reasonable price. We are inexpensive, yet we provide a high-end experience: great looking, fun-loving ladies, a nice and comfortable environment of your choice, and any kind of massage you want. Our body treatments last for an hour at least, and every professional masseuse uses high quality massage oils to please you.
What our sensual massage service about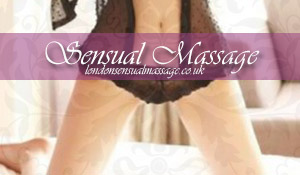 This very sexy and sensual massage for men incorporates traditional Taoist practices, and establishes firmly the relationship between giver and receiver. It includes your full backside, arms, legs, head, chest, groin, and lingam, culminating in a hand release if desired.
Please note that these sessions are not full service, but rather rooted in the deep and fulfilling roots of ancient erotic massage.
London sensual massage (LSM) as one of the best Sensual oriental Massage parlour, offers a wide variety of sensual massage therapy for those who want some fun and enjoyment, explore their sexuality, relaxation or simply want to pour sexual performance, insecurity, low stamina levels or maybe you just want to experience something very different very exotic.
Our massage sessions aimed to achieving pleasure. The massage will be operate by one of your chosen masseuse and applies different techniques for relaxation; slow relaxing strokes and caresses combined with the skilled hands and high clean energy of a professional oriental skilled masseuse in order to help you to relax and enhance your sensual experience.
Call 0742-326-0068 to make a Sensual massage appointment now!)


Rate: sensual massage London (from £120 per hour)




[For outcall sensual massage Outside London Zone1, a small taxi fee (£10 – £30) for masseuse will be added.]
Whatever your needs are, you will find that We(LSM) can provide you with the best London sensual massage experience in comfort and services.
Please note: our sensual massage session is for Adult and Male only.